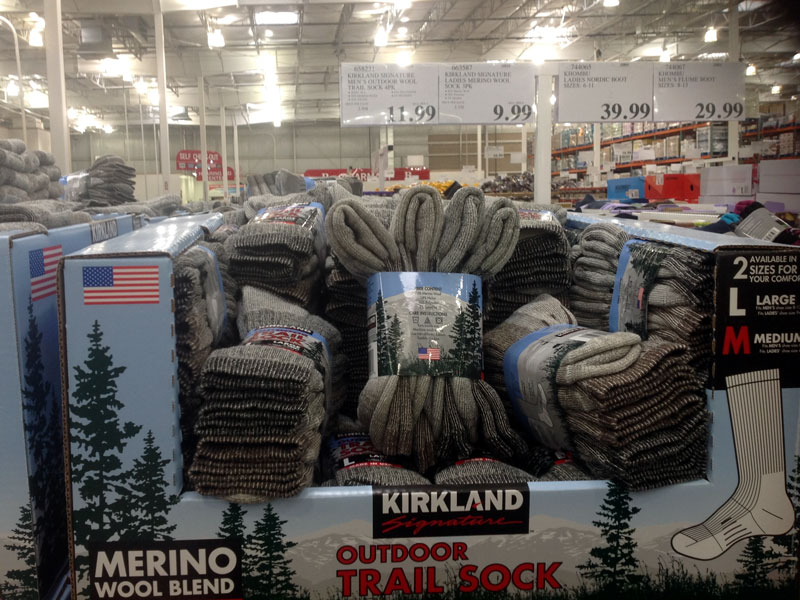 Currently $12 or $13 per pack of 4 pairs. 70% wool, 29% nylon, 1% elastine. They are a little thicker than standard athletic socks (as opposed to super thin cycling socks), but not by much. There are two pairs of blue heather and two of the black heather per package. The blue is pretty much just denim cuff color and does not stand out at all.
They are nice and toasty and size L actually fits my size 13 feet, and they are tall enough for most boots. Also made in 'Merica. Can't speak for durability yet, but honestly for the price who gives fuck?
If you have a Costco hookup and don't have an aversion to wool or live in the tropics it's kind of a no-brainer atmo.
Wed, 12/14/2016 - 23:31