i saw this fork at the san diego bicycle show last year, thought it would make an interesting front-load-carrying, low trail project, and bought it from their booth for like $120. i think retail is higher than this.
i looked around for a shallow-angled bike and found that these '70s motobecanes had a 71-deg HTA, which should give about 35mm trail with a 35mm tire. a friend loaned me this frame for this project.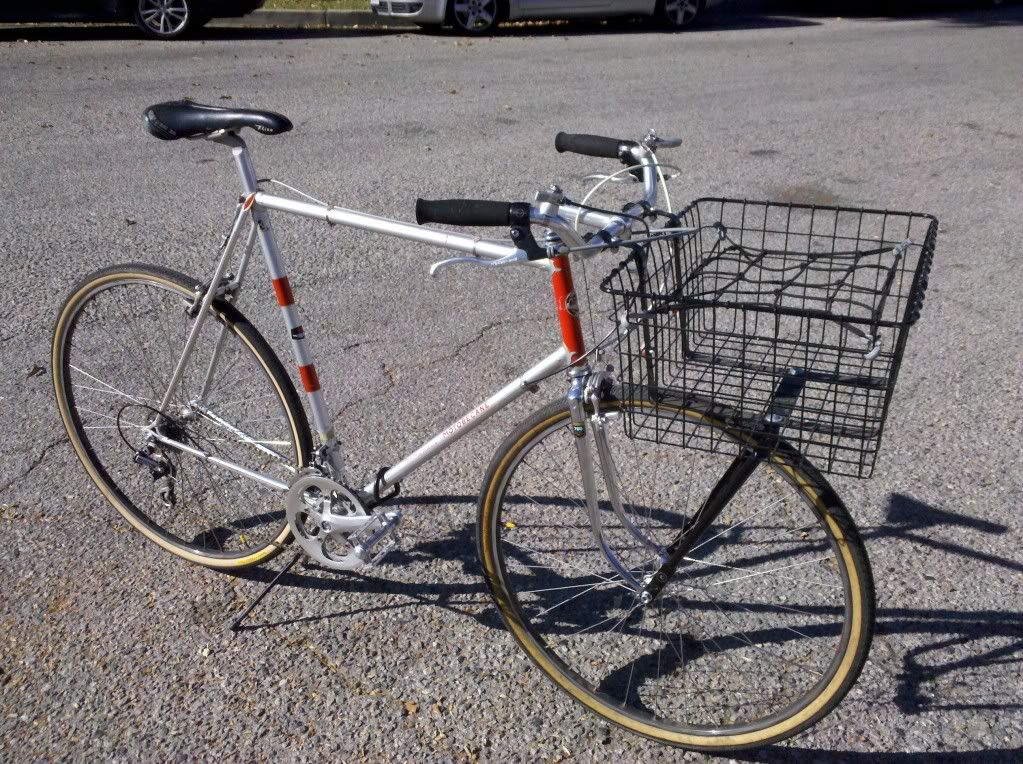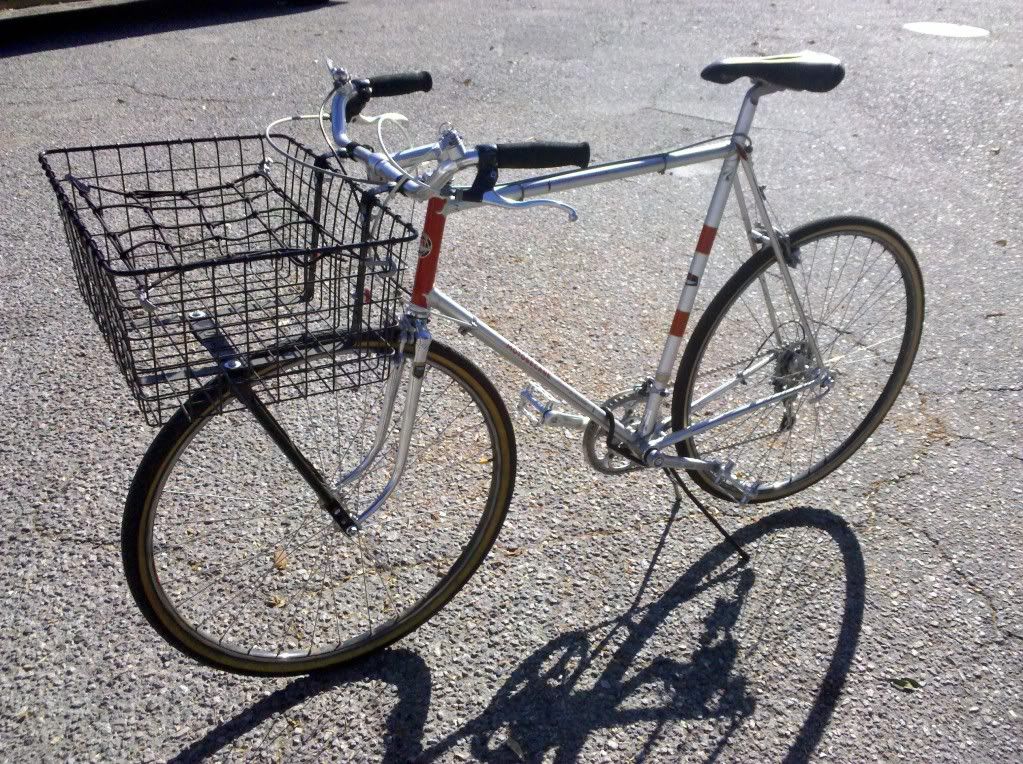 i built the bike up over the last week and put about 30 miles on it this weekend. i rode it yesterday without the basket and it was a little weird. there was almost no return-to-center feel at the bars and i wandered off-line a lot. it wasn't terrible tho, and after a while i mostly got used to it.
i put the basket on last night and rode it to the store this morning. the wald basket weighs a ton and it helped to normalize the handling. the steering is now pretty neutral even with 20lbs of weight in the basket. i'd say you really don't notice the basket being there, which was definitely not the case with the last bike i had it on.
if you're looking for a relatively cheap way to build a low-trail bike, i think this fork works well. its JIS, so you might need a new headset. also, the ticino bikes have really long head tubes, so if your HT is less than about 18cm you'll probably have to thread the steerer past where the factory stopped.
Sun, 01/23/2011 - 17:16